Our 2022 Faculty
Guest Artists:
---
Janet Sung
Artistic Director
Violin, Chamber Music

Violinist Janet Sung enjoys an acclaimed international career and has performed worldwide with orchestras and at distinguished festivals across the U.S., Europe, Asia and the Middle East. Her most recent solo recordings, Edge of Youth, released on Sono Luminus, and The Deeper the Blue…
---
I-Hao Lee
Violin, Chamber Music
I-Hao Lee's active teaching career has culminated in notable achievements by his students – top prizes at the Queen Elisabeth, Young Concert Artists, an Avery Fisher Career Grant, and performances with major orchestras.

---
Gerardo Ribeiro
Violin, Chamber Music
Gerardo Ribeiro has appeared throughout the world as featured soloist with major orchestras including the Philadelphia and Gulbenkian Orchestras...

---
Ann Setzer
Violin, Chamber Music
Ann Setzer received her M.M. degree under a fellowship at the Juilliard School and her D.M.A. at SUNY-Stony Brook where she was granted a quartet fellowship.

---
Ivan Ženatý
Violin, Chamber Music
Music critics, audiences and musicians are calling Ivan Ženatý one of the most important European violinists. View Ivan Ženatý's 2019-2020 concert schedule: www.ivanzenaty.com/schedule

---
Molly Carr
Viola (weeks 1-4)
Violist Molly Carr enjoys a diverse musical career as recitalist, chamber musician, educator, and artistic director. Hailed as "one of the most interesting interpreters of the viola today" (Codalario Spain) and praised for her "intoxicating" (New York Times) and "ravishing" (STRAD) performances...

---
Anna Petrova
Chamber Music and Viola Coach (weeks 1-3)
Anna Petrova is a member of two ensembles: the viola-piano Carr-Petrova Duo with Molly Carr, and the clarinet-viola-piano Iris Trio. She joins Meadowmount this summer as a chamber music and viola coach in Molly Carr's studio...

---
Jutta Puchhammer-Sédillot
Viola (weeks 5-7)
The Viennese-born violist Jutta Puchhammer-Sédillot is described as a violist of exceptional qualitity. She is full professor of viola and chamber music at the Université de Montréal, Canada, as well as on the faculties of the Orford Music, the TTT Project in Chile and part of the Sarasota International Music Festival...
---
Hans Jørgen Jensen
Cello
Hans Jørgen Jensen received a Soloist Diploma from the Royal Academy of Music in Denmark as a student of Asger Lund Christiansen and studied with Leonard Rose...

---
Sihao He
Cello (week 4)
Sihao He is a recent Meadowmount alumni who is currently teaching assistant to Hans Jørgen Jensen. He will be joining the Meadowmount 2022 staff for a week during our upcoming summer...

---
Julia Lichten
Cello, Chamber Music
A longtime resident of New York, Ms. Lichten enjoys a varied career as soloist, chamber musician and teacher in the New York City area and beyond.

---
Kikuei Ikeda
Chamber Music
Kikuei Ikeda, violinist, was born in Yokosuka, Japan. He studied at the Toho Academy of Music with Saburo Sumi and Josef Gingold, as well as chamber music...

---
Steven Rochen
Chamber Music
Steven Rochen has worked for many years as a violin and viola teacher, conductor, composer and chamber music coach.

---
---
Jessie Montgomery
TBA
Jessie Montgomery is an acclaimed composer, violinist, and educator. She is the recipient of the Leonard Bernstein Award from the ASCAP Foundation, and her works are performed frequently around the world by leading musicians and ensembles.

---
The Aizuri Quartet
week 2
The Aizuri Quartet has established a unique position within today's musical landscape, infusing all of their music-making with infectious energy, joy and warmth, cultivating curiosity in listeners, and inviting audiences into the concert experience through their innovative programming, and the depth and fire of their performances.

---
Matthew Lipman
week 3
American violist Matthew Lipman has been praised by the New York Times for his "rich tone and elegant phrasing," and has come to be relied on as one of the leading soloists and chamber musicians of his generation...

---
Philip Setzer
week 4
Philip Setzer is a founding member of the Emerson String Quartet. He has appeared as soloist with the National Symphony, Aspen Chamber Symphony, Memphis Symphony, New Mexico Symphony, Puerto Rico Symphony...


---
Paul Kantor
week 5
Paul Kantor is a violin teacher and professor at the Shepherd School of Music at Rice University. He continues the pedagogical lineage of Dorothy DeLay...


---
Hai-Ye Ni
week 6
An exceptional musician renowned for her fluid technique, gorgeous tone, and brilliant, expressive performances, cellist Hai-Ye Ni enjoys a distinguished...

---
Collaborative Piano Staff
The collaborative piano staff consists of respected professional pianists from major conservatories and universities across the United States. As seasoned performers, they are available to guide you through rehearsals and various performance situations. Your tuition includes all rehearsals and performances with the staff.
Cecilia Lo-Chien Kao
Cecilia Lo-Chien Kao has worked as a staff accompanist at the Schwob School of Music at Columbus State University and the Townsend School of Music at Mercer University in Georgia.

---
Bo-Kyung Park
Bo-Kyung Park is a collaborative pianist at the Juilliard School and former staff collaborative pianist at the State University of New York, Purchase College.

---
Liang-Yu Wang
Ms. Wang is currently on faculty at Western Illinois University School of Music where she has served as both the artistic coordinator and the featured artist of the WIU Beethoven Festival.

---
Taketo Kataoka
Japanese pianist Taketo Kataoka has performed internationally as soloist, chamber musician and vocal pianist with a wide range of repertoire.
---
Dr. Neilson Chen
---

Dr. Barbara Noyes
---
Health and Wellness
Robyn Avalon
Alexander Technique
Director of Alexander Technique Teacher Training Programs and has over 30 years of experience, working with professional performing artists, Olympic athletes and equestrians, fitness professionals, fine artists, medical professionals and more worldwide.

---
Michael Fergo
Yoga Classes
Michael currently teaches at Lake Champlain Yoga & Wellness in Essex NY. He is local to the area since 2017.
---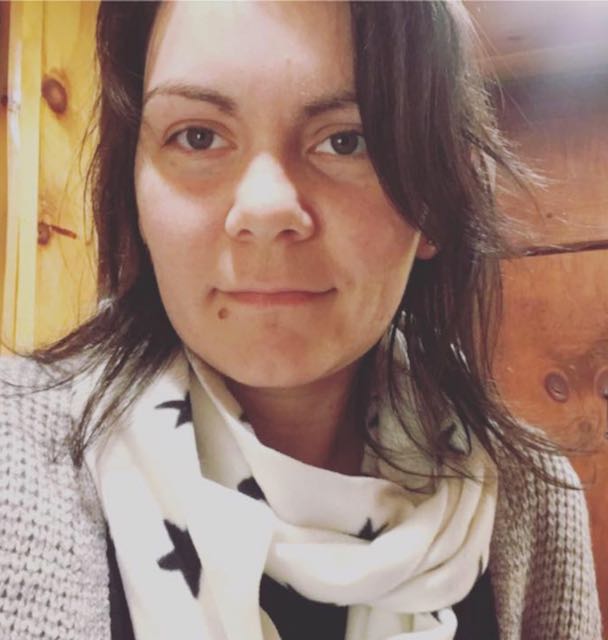 Sarah van Rijsewijk
Guided Meditation Classes
Lewis NY local, Sarah van Rijsewijk teaches students to find balance and calm using guided meditation techniques.
---
Additional Offerings: 



From The Top Auditions
'From The Top' Radio Show Auditions for students under the age of 18 are held each year at Meadowmount.
Massage by Appointment
Physical Therapy by Appointment
Career Development Workshops
---
"I had a wonderful time at Meadowmount last summer! When I returned home, my private teacher was very impressed with my technical improvement and could hardly get over the difference in my growth as a musician. My Meadowmount teachers were wonderful!"
- Meadowmount student
---
Previous Guest Artists and Career Specialists
2021Aaron Boyd - Violin Alexander Kerr – Violin Daniel Avshalomov – Viola David Geber – Cello Elmar Oliveira - Violin
Eric Wen – Violin Hyeyung Sol Yoon and Gregory Beaver - Chiara String Quartet Kensho Watanabe - Conductor Mary Rowell – Violin Masumi Per Rostad - Viola Philip Setzer - Violin Todd Phillips - Violin Tom Landschoot - Cello2019Ani Kavafian - Violin Daniel Avshalomov – Viola Dmitri Vorobiev – Pianist Ehnes Quartet James Ehnes - Violin Jeffrey Solow - Cello Lydia Artymiw – Pianist Lynn Harrell - Cello2018Asaf Zohar - Pianist Daniel Phillips - Violin James Ehnes - Violin Josef Špaček - Violin
---